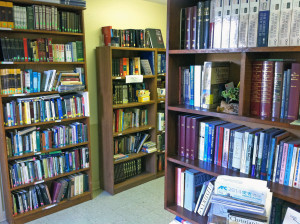 Athens Bible Church has an in-house spiritual bookstore for church members and guests interested in further study.
In addition, church members are offered the privilege of checking resources out of the lending library free of charge.
Many of the books for the Christian Home Study can be found on the shelves at the Church for loan or purchase. For more information please contact Dave Dupler.